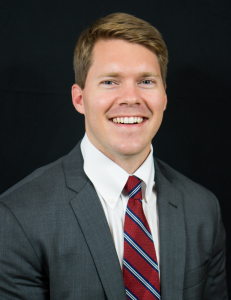 NCNC contragulates Franklin Niblock on earning the Piscano Scholarship.
The fourth-year medical student is one of only six medical students from across the country selected for the award from the NCAFP.  Approximately 2600 applicants representing more than 140 medical schools competed for these scholarships annually.
The UNC Health Care And UNC School of Medicine Newsroom reports:
When he began medical school, Niblock's coursework was supplemented by his experiences with Habitat for Humanity and the Office of Rural Health.
After his third year in med school, he spent a year acquiring his masters in public health at the UNC Gillings School of Global Public Health as a way to better understand different populations and care for them better.
"The need for family medicine is now greater than ever," Niblock said. "To meet the health needs of our country, we must train at least 1,000 primary care physicians per year. Furthermore, the shifting focus on value-based care will increase the need for primary care physicians, specifically those with skills in managing the health of populations."
To meet these emerging needs, Niblock is working to build a more robust primary care workforce pipeline as a way to encourage more students and physicians to work with vulnerable and underserved populations across the state.
As part of these efforts, Niblock was a founding member of MedServe, a student-run not-for-profit exposing recent college graduates to primary care medicine in rural and underserved North Carolina.
Last year, he was inducted into the Eugene S. Mayer Community Service Honor Society for his involvement with MedServe.
As a Primary Care and Population Health Scholar, Niblock has pursued projects in public health, and has been mentored by UNC Family Medicine faculty Anne Mounsey, MD and Katrina Donahue, MD, MPH.
His mentors are thrilled by his success.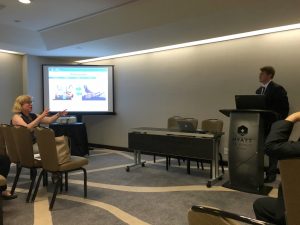 "Family Medicine needs leaders like Franklin," said Donahue, director of research in the department of family medicine. "Not only is he dedicated to population health and rural care, he is a talented young researcher. He will be the kind of well-rounded physician able to make big changes happen in primary care."
This past summer, Niblock worked with Donahue on the MONITOR Trial, a state-wide research study examining self-monitoring of blood glucose in non-insulin treated type II diabetes patients. Niblock conducted a secondary analysis focusing on the use of mobile health technology in the management of chronic disease, and presented his work at the North American Primary Care Research Group (NAPCRG) conference last spring.