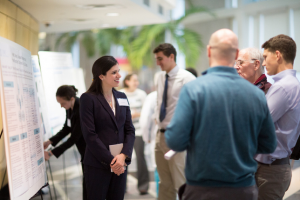 Alexa Waters, a medical student at UNC and a Primary Care and Population Health (PCPH) Scholar, has been working with NCNC on the Monitor Trial.  Her poster presenting her work has won the student competition at the NC Academy of Family Physicians (NCAFP).
The Monitor Trial is is funded by by the Patient-Centered Outcomes Research Institute (PCORI). For patients living with type 2 diabetes who do not use insulin, decisions regarding self-monitoring of blood glucose (SMBG) is unclear and this study should provide answers to support patients and doctors in making these decisions.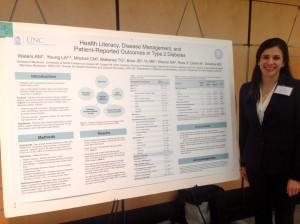 We congratulate on her success and appreciate all the hard work she has been doing with NCNC.