Prepare Study Results published in the New England Journal of Medicine
The results of the real-world PeRson EmPowered Asthma RElief (PREPARE) study has been published in the New England Journal of Medicine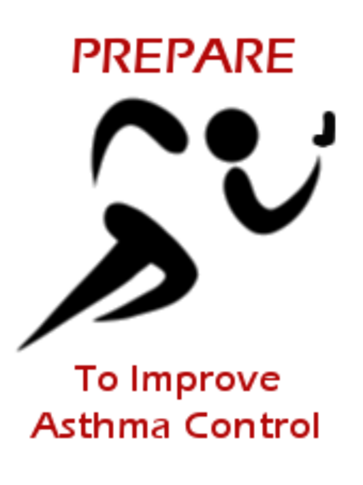 , and simultaneously presented at the Annual Meeting of the American Academy of Allergy, Asthma and Immunology (AAAAI). We want to thank all of our practices, providers, and patients across North Carolina that participated in this trial led by Eliot Israel, MD, from Brigham and Woman's Hospital.
Most interventions attempting to improve outcomes for patients with asthma have mixed results and even those were shown to be labor intensive.
Twelve hundred patients with moderate to severe asthma that identify as African American/Black or Hispanic/Latinx were enrolled across the United States and Puerto Rico. More than 70 percent of the participants had at least one asthma exacerbation in the year before they enrolled in the study and 67 percent of used a nebulizer to manage their asthma symptoms
For this patient-centered intervention, patients were randomized into two groups. The intervention group was instructed at the start of the study to use the provided inhaled corticosteroids (ICS) anytime they used their rescue inhaler or nebulizer in response to asthma symptoms. This was in addition to any daily maintenance medications they take, and they were to continue using their regular medications as directed. The control group continued with their usual care. Patients were followed for 15 months after the initial study visit.
Results of the intervention
Reduced asthma symptoms
Reduced days of missed activates (13.4 vs 16.8)
Reduced asthma exacerbations by 15%
Patients used on average 1.1 additional ICS canisters per year.
The reduction in exacerbations seen support other studies that the National Heart Lung and Blood Institute used to update their recommendations recently.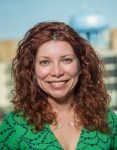 Michelle Hernandez, MD, Professor of Pediatrics in the UNC School of Medicine and the site PI for UNC was quoted in the UNC Vital Signs Newsroom.
"This study was remarkable on multiple levels. The study team was able to recruit and retain participants that have been historically under engaged in research," Hernandez said. "The high degree of participant retention throughout the trial really speaks to the importance of patient input in clinical trial design. Finally, the efficacy of the intervention in patients with poorly-controlled asthma highlighted that we have combinations of currently-available medications that we can deploy to take better care of our patients."
Hazel Tapp, PhD, the Director of Research in the Department of Family Medicine at Atrium Health at the Center for Primary Care Research, and the site PI for Atrium Health says,  "This study provides a path to addressing the higher rates of asthma among Blacks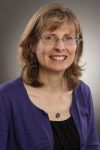 and Hispanics with a more effective and easy-to-use treatment. Atrium Health hopes to implement this new approach within the appropriate patient groups."
We thank PCORI for funding this work, Teva Pharmaceuticals for providing the additional corticosteroids and pharmacy services to our intervention participants and Circassia Pharmaceuticals for providing the Exhaled Nitric Oxide meters used during the initial study visit.
Atrium Practice-Based Researchers and Practices win Research Awards
Mecklenburg Areas (MAPPR) Director Hazel Tapp won the Established Investigator in Clinical/Population Science Award.
Wake Forest Nephrology (Barry Freedman) and Atrium Health Family Medicine and Center for Primary Care Research Team (Hazel Tapp and Tom Ludden) won the Enterprise Integration Team Award.
Blog publication on the future of practice-based research and primary care
NCNC practice based research network directors from North Carolina, Katrina Donahue, Jacquie Halladay, Rowena Dolor, Michelle Hernandez, and Hazel Tapp collaborated with other practice based research directors from the US and Canada came together to publish The Watershed Of Practice-Based Research: Lessons And Opportunities From The COVID Pandemic in the Health Affairs Forefront Blog.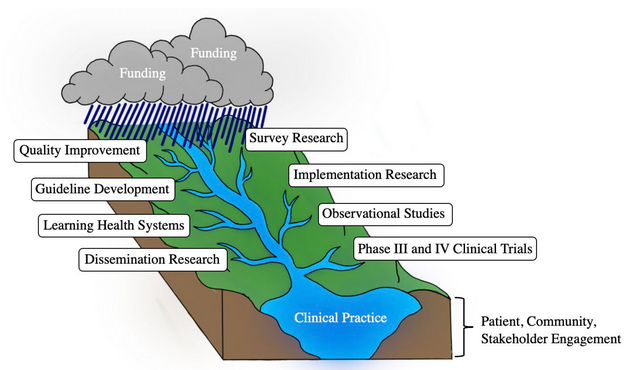 "Primary care practices are the watershed for the health of a population, and PBRNs provide the capacity to assess and improve the health of that watershed, with the ultimate goal of improving health outcomes and health equity. The COVID-19 pandemic has threatened this symbiotic relationship by undermining capacities for both primary care and PBRNs. Without support for the distal pathways of translation, optimal individual patient care and population outcomes will not be realized."
Authors Katrina Donahue and Don Nease gave an invited panel presentation at the National Academies of Sciences Engineering and Medicine forum on Drug Discovery, Development and Translation forum on March 25th entitled 'Considerations for Establishing a National Network of Community Practices that Participate in Clinical Trials'
UNC receives grant to study novel interventions to increase use of Diabetes Self-Management Classes.
Diabetes education has been repeatedly demonstrated to improve glycemic control as well as self-care activities for people living with diabetes. Referrals for diabetes education are historically low across the country.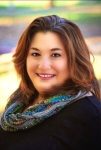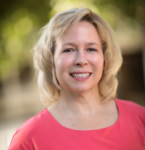 Drs. Laura Young and Katrina Donahue will serve as co-Principal Investigators on this project.
This project aims to increase the number of referrals to diabetes education classes through the use of "Best Practice Alerts" (BPAs) sent to both providers and educators when a patient meets criteria for referral to diabetes education class. The study will utilize peer supporters to enhance class attendance.
The research team plans to recruit 6 UNCPN practices with a Diabetes Care and Education Specialist to work with on this project along with 90 patients across the practices. Recruitment of practices is set to begin late spring 2022 and patient recruitment to follow in the fall. As with all of our interventions, our intent is to work with the practices to ensure we leave a light footprint and do not interfere with routine care.
Acknowledging our supporters:
NCNC would like to thank UNC's Cecil G. Sheps Center for Health Services Research and the NC Translational and Clinical Sciences Institute for all they do that make our work possible.