Mission Statement
E-CARE is a network of practicing clinicians in eastern North Carolina that is formed to ask and answer clinical and organizational questions central to primary health care. E-CARE is a Primary Care Practice-based Research Network as defined by AHRQ. E-CARE involves eastern North Carolina community-based clinicians and their staffs in activities designed to understand and improve primary care. E-CARE strives to link relevant clinical questions with research methods in community settings to improve care delivery. Relevant questions are identified by both community-based clinicians and E-CARE coordinators. E-CARE welcomes the participation of all health service practitioners in eastern North Carolina. E-CARE is sponsored by the Department of Family Medicine, Brody School of Medicine, East Carolina University and by Vidant Health.
Directors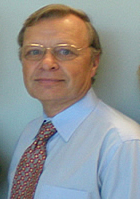 Co-Director: Paul Bray, MA, LMFT
Assistant Research Professor, Dept. of Family Medicine
East Carolina University
Coordinator Group Diabetes Program — University Health Systems
In 1997, Mr. Bray joined East Carolina University, and Vidant Health where he participated in the management of low-income rural primary care practices in eastern North Carolina. He is Assistant Research Professor, Department of Family Medicine and Coordinator of Diabetes Quality Initiatives. He designed and implemented a chronic disease practice design focusing on diabetes. This design was informed by the participation as a team leader in 5 Collaboratives and as a faculty member in 3 Collaboratives. Mr. Bray led a Robert Wood Johnson funded health disparities research project, "Redesigning Diabetes Care in Rural Fee-for-Service Practices."
He has two publications that document this model of chronic disease care and use of electronic medical records. He continues to lead in the development of diabetes quality of care research projects.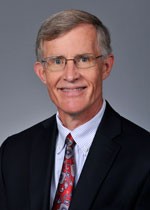 Co-Director: Doyle M. "Skip" Cummings, PharmD, FCP, FCCP
Berbecker Distinguished Professor of Rural Medicine
Professor of Family Medicine & Pediatrics
East Carolina University
Dr. Cummings is currently the Berbecker Distinguished Professor of Rural Medicine, a full professor in both Family Medicine and Public Health and on the faculties of the UNC-Chapel Hill and the Eastern Area Health Education Center. He completed his doctoral degree from the Philadelphia College of Pharmacy and Science and has completed additional coursework in epidemiology and biostatistics at Johns Hopkins University School of Public Health. He currently serves as Director of the Research Division in Family Medicine, as Senior faculty in the ECU Health Disparities Center, as well as co-director for the Eastern Carolina Association for Research and Education (E-CARE). Dr. Cummings has been actively involved in primary care research for a number of years with a particular interest in hypertension and diabetes research. Dr. Cummings has authored or co-authored 160 publications and more than 270 regional, national or international presentations, and has received grant funding from federal and state governments as well as foundations.
Network Website
http://www.nc-e-care.com/index.html