NCnet is a practice based research network (PBRN) centered at UNC in partnership with TraCS and Sheps Center. Our practices are located across the state of North Carolina and include primary care practices, pediatric practices and school based clinics. In addition to our own grants and projects we assist investigators in NC who are looking to conduct projects in community-based practices. NCnet had its beginnings in the North Carolina Family Medicine Research Network (NC-FM-RN) and has grown to include the Robeson County Primary Care Research Network (RCPCrN) which has a focus on serving the non-reservation American Indian population in NC, the North Carolina Child Health Research Network (NCCHRN) and North Carolina Multisite Adolescent Research Consortium for Health (NC MARCH) which work to improve the health of children and adolescents in NC. NC-net collaborates with practice networks as well as individual practices.
NCnet engages in various types of practice based research:
• Comparative effectiveness
• Quality Improvement
• Pragmatic trials (lower burden, more IT dependent)
• Clinical Trials
• Educational Opportunities (CME, MOC)
NCnet provides various types of Practice Support:
• Connecting practices to resources
• Skill development
• Sharing practice policies on working with pharma/MA roles
• Clinical staff training
• Funding ideas for areas of interest
NCnet provides support for investigators
• Prescreen research studies for burden level
• Prescreen studies for potential benefits to patients and practices
• Provide suggestions to enhance feasibility
• Assist with recruitment of practices
NCnet Selected Projects
• ADAPT-NC – Disseminate an evidence-based Shared Decision Making Toolkit for Asthma
• MONITOR Trial – Comparative Effectiveness trial for home blood glucose testing in non-insulin dependent Type II Diabetics.
Co-Director: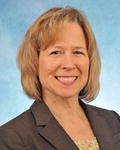 Katrina Donahue, MD, MPH is an Associate Professor of Family Medicine at the University of North Carolina at Chapel Hill School of Medicine, and Co-Director of the North Carolina Network Consortium (NCNC), a state-wide practice-based research network. Dr. Donahue is a family physician and health services researcher. She has extensive experience working with community-based practices on quality improvement projects and implementation of care systems. Her current work focuses on practice redesign of health care delivery, chronic disease care and prevention, health behavior change and collaborations among public health and primary care.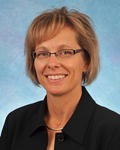 Jacqueline Halladay, MD MPH has in-depth experience with performing costs estimates regarding the staff time and supplies required to make practice changes aimed at enhancing care delivery and improving patient outcomes. Her initial work in this domain assessed the costs incurred by eight primary care practices while participating in quality improvement (QI) programs that require data gathering and reporting (11). The programs studied included Medicare's Physician Quality Reporting Initiative (PQRI), Community Care of North Carolina (CCNC), Bridges to Excellence, and the North Carolina Improving Performance in Practice (IPIP) program. The research team used a mixed-methods approach to collect practices' direct personnel and nonpersonnel costs during program implementation or maintenance (11, 13). Dr. Halladay (along with Dr. Reiter) also led the cost analysis work within the TPC effort (Manuscript submitted). Dr. Halladay is also involved in analyzing the practice level costs of performing practice level improvement activities via her work in a NHLBI R01 that established a Center for Population Health and Health Disparities (CPHHD) at UNC Chapel Hill.
Pediatric and Adolescent Director: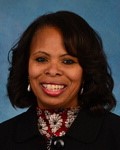 Tamera Coyne-Beasley is Professor of Pediatrics and Internal Medicine in UNC's Division of General Pediatrics and Adolescent Medicine. Her research focuses on reducing health disparities, improving adolescent health and access to health care, decreasing adolescent risky behavior including sexually transmitted infections such as HIV and HPV, and decreasing violence and firearm deaths among youth. Dr. Coyne-Beasley has been Principal Investigator on several projects examining the acceptability of HPV vaccine, barriers to vaccination and interventions among parents of male children. She is a voting member of the Advisory Committee on Immunization Practices, appointed by the U.S. Secretary for the Department of Health and Human Services, to develop vaccine policy for the U.S.
Associate Director and Coordinator: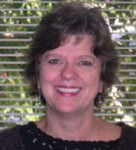 C. Madeline Mitchell, MURP, Research Associate and Fellow at UNC's Cecil G. Sheps Center for Health Services Research and Associate Director and Coordinator of the NCNC. Ms. Mitchell has worked in health services research for over 30 years, including over 10 years in practice-based research as a project manager, data manager and analyst, and interviewer. Ms. Mitchell's skills include questionnaire design, protocol development, data management and analysis, and quality improvement program implementation and
evaluation. Her activities include coordination of data collection, data management, data analysis, and dissemination of research findings through project reports and published articles.
Practice Facilitator: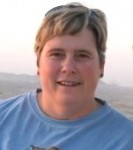 Jennifer Rees, RN, PF is a Practice Facilitator for the North Carolina Network Consortium at the University of North Carolina at Chapel Hill. Ms. Rees spent seven years as the Nurse Manager of the North Carolina Clinical and Translational Research Center at the University of North Carolina. She was responsible for the everyday management of the research center and its employees. Ms. Rees completed her Practice Facilitator training at the University of Oklahoma in 2012. As a Practice Facilitator, Ms. Rees actively collaborates with practices in their efforts to improve clinical care delivery and patient health.
Research/Project assistant: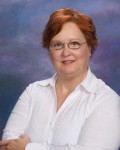 Kathleen Mottus, Ph.D. is a Research Assistant and Health Coach for the North Carolina Network Consortium. Dr. Mottus comes from a background of research in environmental monitoring and industrial hygiene and brings her background of field research to taking research projects out into the community-based practices. Dr. Mottus is in certification at Duke University for Integrative Health Coaching. Dr Mottus coordinates various research projects for NCNC and supports the infrastructure needed for administration of the Consortium.